Welcome to YOUROWNVET.com – Online access to a veterinarian and Animal Behaviorist
Welcome to your own vet, the site that gives you access to a veterinarian from the convenience of your own home
Ask your own vet's on site veterinarian about any animal health issues you have, or if you would prefer a person to person online consult, you may book an online clinical consult with our on-site veterinarian. We also have an animal behaviour specialist online to answer any of your animal behaviour questions.  She is available for online consultations as well.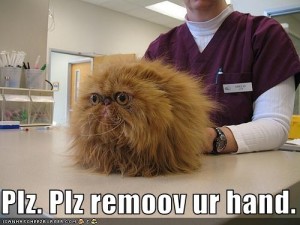 Take a look at our Breed page to see this month's featured breed and our Health focus page and get valuable tips to improve your pet's quality of life so that you can enjoy more quality time together. If you wish to access older material, you can find it in our Archive section where you can do a quick search for it.
This month we focus on introducing a new baby to your pet family – a trying time for new parents!

If you need immediate veterinary advice, or a detailed behavioral consult please:
We still offer our free veterinary advice which is given during office hours, Monday to Friday. If you have a weekend emergency, please use the above links to get immediate help! To book your skype vet-chat, please  e mail either our online veterinarian or our online behaviorist directly!
Thanks
The staff at YOUROWNVET.COM
[ad]