Hot Issue: Heatstroke in dogs – What to do in an Emergency
HEATSTROKE IN DOGS
WHAT IS HEATSTROKE? 
[ad name="Tweet"]


Heatstroke is when the body's core temperature rises above the normal to such an extent that it overpowers an animal's ability to lose the heat from the body and damages the internal organs.
WHAT ARE THE SIGNS OF HEATSTROKE?
Distressed animal
Panting fast with open mouth
Tongue appears blue or purple in bad cases
Panting noisily
In bad cases unable to move, pet just lies there heaving
The body temperature is high – often over 40 degrees Celsius
Foam round the mouth
Front legs held away from body to open chest as wide as possible
The chest wall heaves noticeably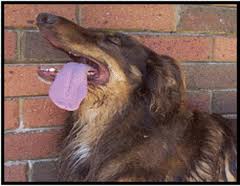 WHICH ANIMALS ARE PRONE TO HEATSTROKE?
All animals can get heatstroke if they get hot enough but these are the breeds that are usually the worst affected by the heat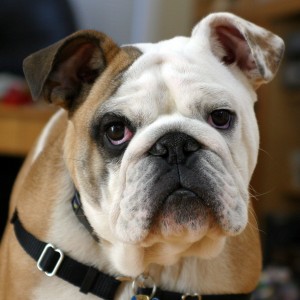 BULLDOGS
STAFFORDSHIRE BULL TERRIERS
BOXER DOGS
PUGS
PERSIAN CATS
ANY SHORT NOSED BREED CAN GET HEATSTROKE MORE EASILY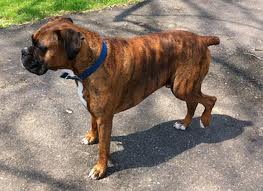 The reason these breeds are worst affected is because animals can't lose heat through their skin by sweating like humans can and rely on losing heat through their mouths by panting. We have bred certain dogs and cats with very short noses which severely affects their ability to lose even small amounts of heat.
I THINK MY PET HAS HEATSTROKE – WHAT CAN I DO TO HELP HIM?
It's always better to get your pet to a vet as their airways can swell closed, and your vet can give them an injection to reduce the swelling which works almost immediately. However , emergency first aid for heatstroke is:
Wet the whole animal with cold water – put them in the bath or shower and immerse them. Don't leave them alone or they can drown in the bath.
Put a fan on and blow it at the pet's face
if you have a syringe and you're up to it, you can give your pet a cold water enema by squirting cold water into the rectum. Don't used ice water for this as this may lead to shock as the temperature change is too drastic.
On the way to the vet put the aircon on and blow it at your pet or have the window open in your car if you don't have aircon.
HOW DO I PREVENT MY PET GETTING HEATSTROKE?
Don't leave your pet in a  closed car even for a few minutes, ESPECIALLY in summer.
Don't take your short nosed pet for a run on a hot summer's day between 10 am and 4 pm
Make sure your pet has access to cool areas in the garden and the house. If you have a short nosed breed, and you live in a hot climate, keep them indoors in summer during the day.
Animals that are frightened, stressed or very excited and hot can get heatstroke at lower temperatures than you would expect. If it is hot, keep them calm.
CAN MY PET DIE FROM HEATSTROKE AND WHY?
The answer is yes, animals die from heatstroke as the airways swell closed, and they cannot breathe. There fore it is important to seek veterinary attention as soon as possible.