ASK OUR ANIMAL BEHAVIORIST ONLINE
QUESTION ABOUT YOUR PET'S BEHAVIOR? ASK OUR ANIMAL BEHAVIORIST ONLINE
Your Own Vet's paid animal behavior online consult service is unique. We e mail you a detailed report once we have assessed your behavioral problem.  Once you have paid the first time, you will be able to contact our behaviorist as many times as it is necessary to resolve the problem with your particular animal.  Our animal behaviorist  online service is there to help!! Simply click on the PayPal link to have your animal behavior questions answered by our expert, Kathy Clayton.
[ad name="Kathy Paypal"]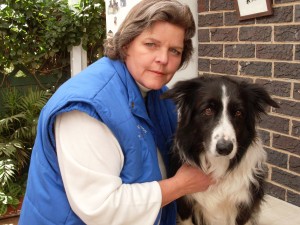 Your Own Vet is proud to have Kathy Clayton,  a renowned Animal Behaviorist and dog trainer on board to answer all your dog and cat behavior questions.  Although people may differ throughout the world, dog and cat behavior doesn't!! Your Own Vet is an international website that caters to pets throughout the world, but we work on GMT + 1 hr, so expect your detailed answer back during our office hours!  Kathy will contact you via the E mail address that is attached to your PayPal payment.
Your Own Vet still offers a free, non detailed e mail service with an animal behaviorist online for any quick animal behavior questions you would like to ask.
[ad name="E MAIL AN ONLINE ANIMAL BEHAVIORIST FREE"]

Your Own Vet offers a high quality, competitively priced service for anyone that needs it. By using this service, you agree that we may publish your query online. This is to help other people with similar problems. If you do not wish us to publish your query online, please inform us in writing at the beginning of your e mail.  If you are having any difficulty, or wish to make any enquiries, please e mail our technical support team